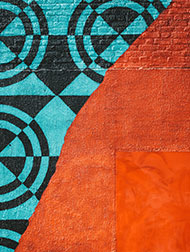 Art & Culture
Alternative London Street Art Tour
A cultural journey into the vibrant East End showcasing London's incredible street art scene, led by street artists and local experts.
Experience the unique, vibrant and multicultural community of East London and hear the stories and inspirations behind a huge array of fascinating artworks; from huge murals, to tiny hidden sculptures that are almost impossible to find alone. Learn the intricate history and evolution of the artform and its place in our community.
One of the first gallery spaces to exhibit international street art and artists, Nelly Duff is an East-end institution, nestled in London's historic Columbia Road.
Not one for calm or convention, Nelly Duff deals in the unexpected and unprecedented, fearlessly showcasing the very best of contemporary urban arts from our corner of London.