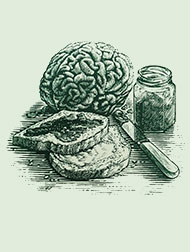 Quirks & Curiosities
"The most important surviving early music hall to be seen anywhere. It is of outstanding architectural and archaeological significance" THE THEATRES TRUST
The history of Wilton's actually dates back to 1690, though it was in 1859 that John Wilton built the Victorian Music Hall. His aim? To bring some West End glamour to the people of the East End.
For many years the building, though listed, lay derelict. Passionate campaigning and fundraising now means it has been restored to its former glory, and now presents over 80 productions ayear. Well worth a guided tour, or better yet, go see a show!
Hoxton Street Monster Supplies
Bespoke & everyday items for the living, dead and undead. Whether you need a tine of Creeping Dread, or some Good Olde Fashioned Brain Jam, this sweet store (shhh! don't tell) has you covered. Staffed entirely by fearless volunteers, all proceeds support The Ministry of Stories, a charity that does creative writing and mentoring work with mini-humans.
The Viktor Wynd Museum of Curiosities
"This east London museum, curated by artist Viktor Wynd, has an on-site cocktail bar, and absolutely no boundaries whatsoever." SECRET LONDON
This curiosity shop turned museum is almost impossible to describe in a few words....weird, wonderful, surprising and shocking come to mind, and is perhaps better for older teens. The only thing you can be sure of, expect the unexpected.