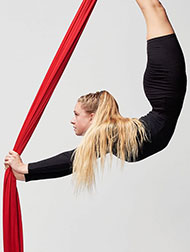 Tots & Teens
Alternative London Street Art Tour
A cultural journey into the vibrant East End showcasing London's incredible street art scene, led by street artists and local experts.
Experience the unique, vibrant and multicultural community of East London and hear the stories and inspirations behind a huge array of fascinating artworks; from huge murals, to tiny hidden sculptures that are almost impossible to find alone. Learn the intricate history and evolution of the artform and its place in our community.
With geese and guinea pigs, ducks and donkeys, SCF is great fun for toddlers and adults alike.
Tucked away in the former Shoreditch Electric Light Station is the National Centre for Circus Arts, which offers degrees, diplomas and other qualifications. Don't worry though, no-one needs to run away and join the circus forever — day-long taster sessions are available. Youth Experience Days are aimed at 8-16 year olds, and teach them skills including trapeze, highwire and diabolo.
Choose from talks, workshops, performances, films, debates, installations, study days and family activities, all exploring the meaning of home.