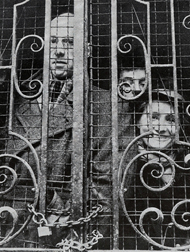 The way it was
Spitalfields today, home to our latest hotel, Batty Langley's, is a choice inner-city enclave, loved for its cobbled streets, Georgian terraces, cool bars and upscale restaurants. In the late 1970s, things were very different.
The covered market, now a vintage fashion outlet but then a wholesale clearing house for fruit and vegetable imports, was thronged with heavy trucks. The area attracted swarms of drunks, prostitutes and rough sleepers.
There were rats everywhere. Undeterred, an intrepid band of young enthusiasts formed the Spitalfields Historic Buildings Trust, dedicated to moving the wholesale market out of town and rebuilding the residential community. Their militant methods, akin to those of the more recent Occupy movement, included breaking in and squatting in structures that were under threat.
That was how, when the charity that owned an elegant old school chapel in Spital Square, just round the corner from Batty Langley's, hired a gang to demolish the building illegally over one bitterly cold winter weekend in 1980, they found it full of young members of the Trust, locked in and determined to stay put until they could persuade the school authority to change its plans.
Douglas Blain, our co-founder and today's co-Chairman here at Hazlitt's Hotels, was among the squatters. He remembers the occasion well: "There was much thicker snow than we've seen recently, and the roof was full of holes. We found isolated dry spots to spread our sleeping bags and Peter McKay, now my co-owner here, passed hot bacon rolls through the barred gate whilst keeping guard outside with his huge Irish wolfhound, Tara."
The wrecking crew went away after three days and the Trust opened negotiations with the freeholders. David Cooper, one of the UK's toughest lawyers, donated his services, eventually persuading them that the building had a future as a landmark once Spitalfields was back on the map.
He was right. La Chapelle, one of London's leading gourmet restaurants, is the result. Next time you join us at Batty Langley's, be sure to reserve a table in the chapel's lavishly restored marble interior and think of Douglas, Peter and Tara, together with Douglas's young fiancée Sophie, Peter's then wife Elizabeth and a host of other stalwarts, enduring that freezing winter weekend 40 years ago…
For more stories like this please sign up to our newsletter though our contact form.