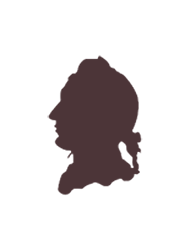 Who was Obadiah Shuttleworth?
Obadiah's renown was as organist at the Temple Church, just off Fleet Street, where he would play on for an hour after services to a rapt audience who clearly preferred his musicianship to the incumbent's sermons. His real love, however, like his father's, was for the violin.
He had practised the instrument, with his brothers, from a young age, becoming leader of a celebrated orchestra that gave regular concerts in the Swan tavern, Cornhill. The 18th century musical historian Sir John Hawkins wrote that Obadiah "played the violin to such a degree of perfection as gave him a rank among the first masters of the time".
At the height of his career he became well known as a composer of concertos, sonatas, cantatas and concerti grossi, but few of his works survive. He retained his appointments until his death on 2nd May, 1734, leaving a widow and two daughters.
For more stories like this please sign up to our newsletter though our contact form.